Observe skilled-craftwork of paper makers in a traditional house!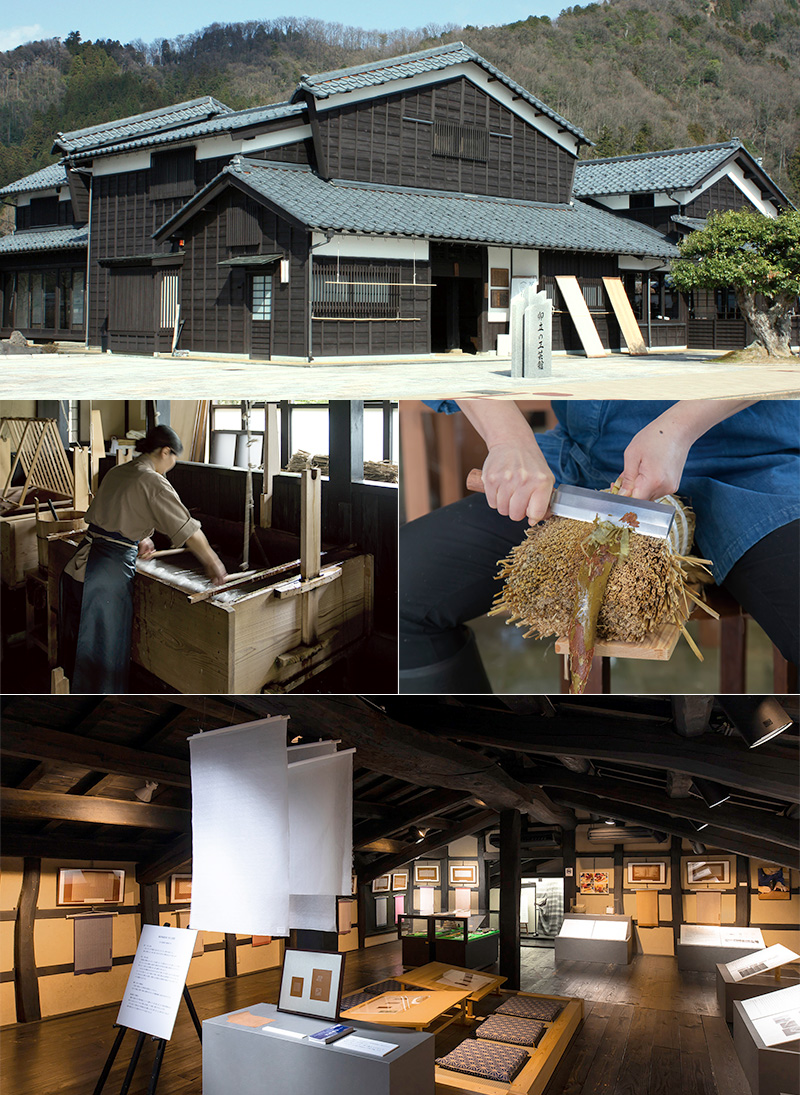 Step out of the Paper & Culture Museum and you will see to your right "Udatsu Paper & Craft Museum". This is an old papermaker's house from the mid-Edo era which has been dismantled and reconstructed*1 here.
*1 The house is said to be built in 1748, used to belong to the family of Nishino Heiemon. The atmosphere is stately and peaceful.
"Udatsu" is a side wall with roof built higher on the main roof. It was a symbol of the class or spirit of independence. For here, it stands right above the entrance. This style is rare and not commonly found, these days, in Japan.
Inside of the museum, you can see Japanese paper making process. Specialists of the traditional craft make Japanese paper using traditional tools. If you are lucky, you can hear the artisans singing a song for their paper life, or, you can enjoy their jokes in Japanese! Manufactured sheets of paper are dried outdoors and they also sell them at the entrance.
Information
Admission
individual
group(of more than 15 people)
Adult
\200
(\300 for special exhibition)
\150
high school students and under
free
free
*Common among Paper & Culture Museum and Udatsu Paper & Craft Museum
Hours
Open (all the three houses)/ 9:00 am-4:00 pm
Closed (all the three houses) /Every Tuesday,Year end and New Year (12/28-1/4)
*Occasional exhibitions are held on the second floor.
Japanese Traditional Papermaking Workshop
Udatsu Museum has started offering a new style of workshop for you to experience Japanese papermaking, washi, with our local artisans' advice. If you're interested, please check the following information !
Japanese Traditional Papermaking Workshop
Address
Udatsu Paper & Craft Museum
9-21-2 Shinzaike-cho, Echizen City, Fukui 915-0232
phone: 0778-43-7800