Make paper with your own hand and feel the soul of Washi!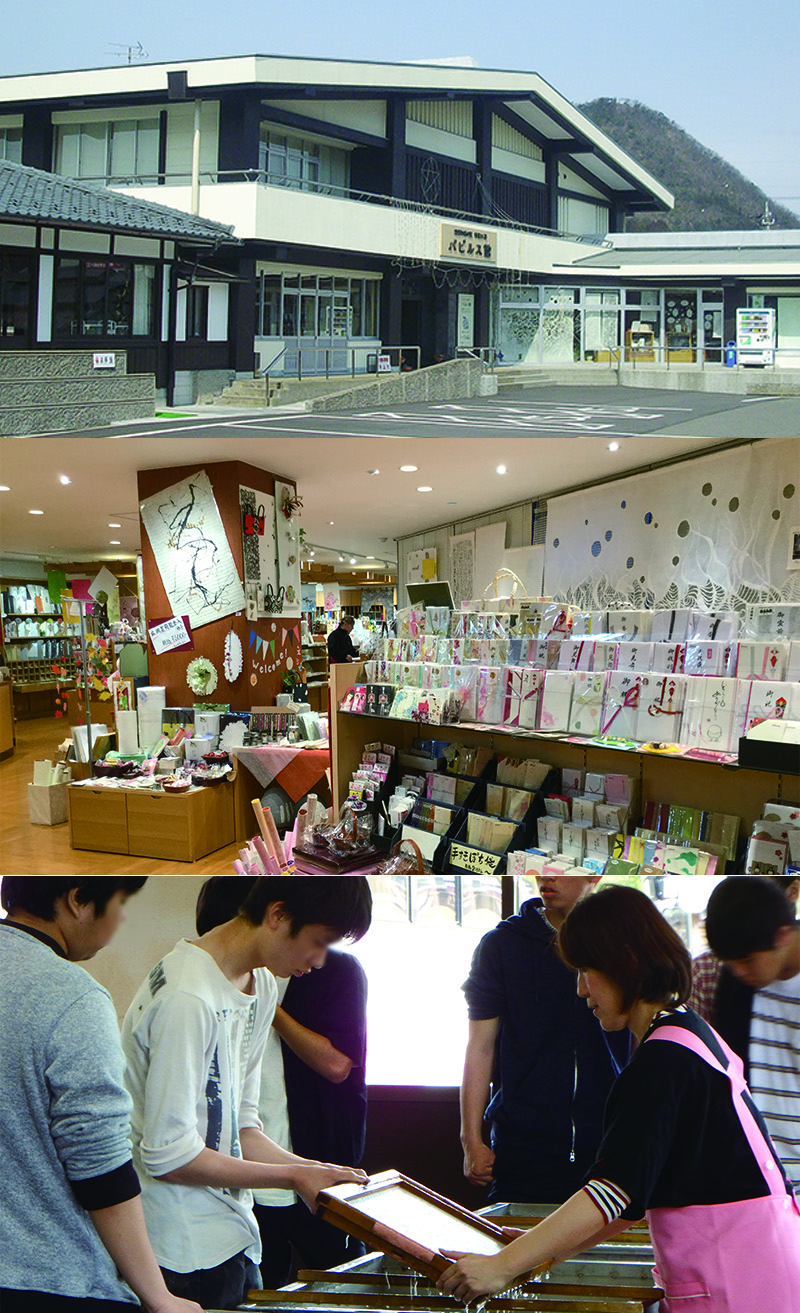 Finally, after learning about Japanese paper and waching at the manufacturing technique, you can now create your own original Japanese paper with your own hands at the Papyrus House (the process takes about 20 minutes).
In the house you will find a souvenir shop "Washidokoro Echizen" that sells a rich variety of Japanese paper products such as colorful sheets of Japanese paper and additional paper goods.
Most of the papers are made by the papermakers around here.
Let's try paper making in Papyrus House!



1) Scoop up paper stock into a mold called "keta" and make even layer of the material.




2) Create your own design using seasonable pressed folwers made by the clerks working here, colorants and others. Now is the time to use your imagination!




3) Drain excess water.




4) Dry for about 10 minutes and you have your original Japanese Paper.
You can choose among the rich varieties of types.
Create a truly unique sheet of paper with your own hands!
Paper type
| | |
| --- | --- |
| Shikishi, or poetry card | \500 |
| Coaster (6 pieces) | \800 |
| Luncheon mat (1 piece) | \1,000 |
| Suminagashi, Japanese marbling paper (1 piece) | \800 |
| post card (4 pieces) | \800 |
| Card (2 pieces) | \800 |
| name card (10 pieces) | \1,000 |
Information
Admission
Without admission (Only paper making fee)
Hours
Open (all the three houses)/ 9:00 am-4:00 pm
Closed (all the three houses) /Every Tuesday,Year end and New Year (12/28-1/4)
*The shop opens everyday except for the New Year Holidays.
Address
Papyrus House
8-44 Shinzaike-cho, Echizen City, Fukui 915-0232
phone: 0778-42-1363