Starting point into the world of Japanese Paper and Echizen Washi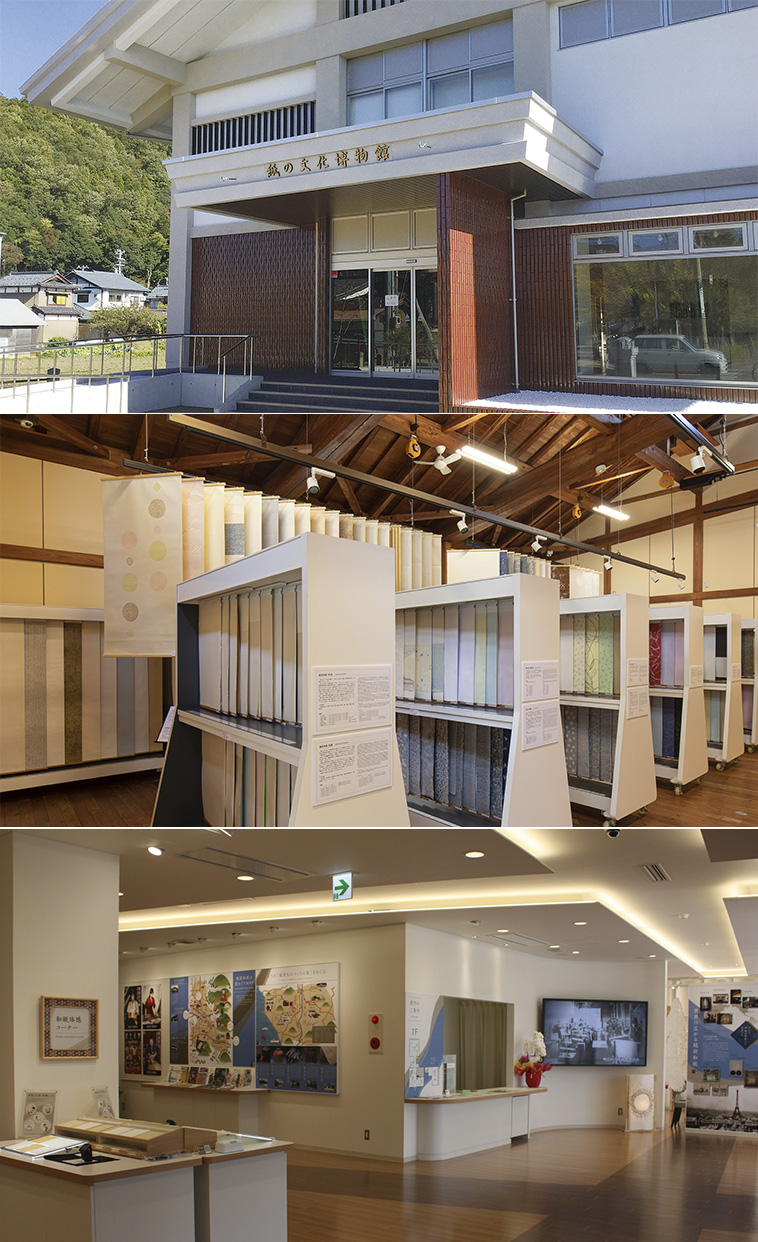 If you want to enter the world of Japanese paper, start by stepping into this Paper & Culture Museum". Here the origin and history of Echizen Washi, manufacturing process as well as activities related to Japanese paper are displayed friendly by using a lot of materials, panels and paper dolls.
Among these are documents that show interaction with Japanese style painters, such as Yokoyama Taikan.
At Paper & Culuture Museum you can feel how people have kept up the tradition.
Passing through the first floor to the next building, you can see the varieties of Echizen Washi from every paper mill here including both handmade and machine-made. You will be surprised at its diversity of papers on size and quality. Echizen Washi is known with its wide range of paper possibilities.
Near the entrance an objetd'art of Japanese papepr is indirectly illuminated which creates friendly welcoming space for all visitors.
Information
Admission
individual
group(of more than 15 people)
Adult
\200
(\300 for special exhibition)
\150
high school students and under
free
free
*Common among Paper & Culture Museum and Udatsu Paper & Craft Museum
Hours
Open (all the three houses)/ 9:00 am-4:00 pm
Closed (all the three houses) /Every Tuesday,Year end and New Year (12/28-1/4)
Address
Paper & Culture Museum
11-12 Shinzaike-cho, Echizen City, Fukui 915-0232
phone: 0778-42-0016 fax : 0778-42-3260